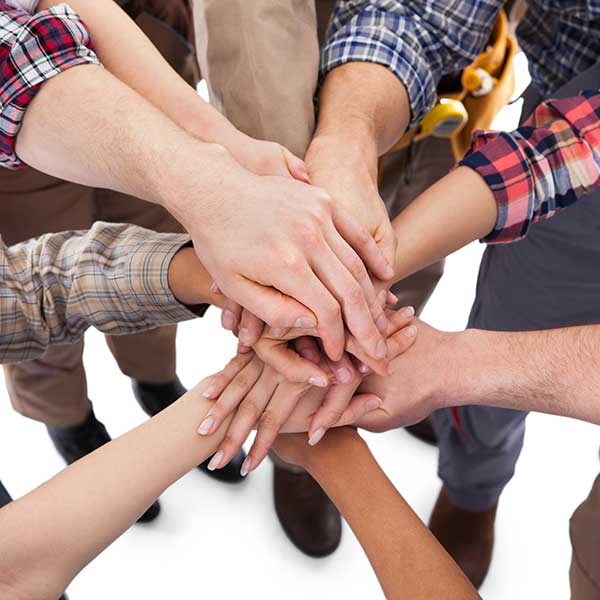 The technicians and staff at Delta T PHC are a dedicated group of individuals, working together as a team to ensure quality work and customer satisfaction.

Bill Holland
Bill Holland lives in Cleona with his wife and two sons. Bill studied plumbing, heating and cooling while attending Lebanon County Career and Technology Center. Since 1998 He has been working in the plumbing, heating and cooling industry. Bill worked for many years in the field as a technician performing services and installations of all types of systems. He has a vast knowledge of hydronic heating systems, forced hot air, heat pumps, air conditioning and plumbing systems. In recent years he has become involved in sales, system design and project management of residential and commercial projects.

Bob
Bob is a Palmyra native of Palmyra where he currently resides with his wife and daughter. He was a 2001 graduate of Palmyra high school. In 2002 he started his career in the plumbing heating and air conditioning business. Gaining experience as an installation technician he worked through several positions and achieved several certifications. Bob is very knowledgeable in system design and equipment selection and applications. He was certified by the International Ground Source Heat Pump Association ( IGSHPA )by successfully completing their training and certification testing. He was additionally certified by the Building Performance Institute ( BPI ) as a building analyst for energy auditing.
Equipment selection and system design are critical to efficient and reliable heating and cooling systems. Bob and Delta T PHC have the skills and resources to provide you with the solution to any of your Plumbing, Heating, and Cooling needs.

Taylor
Taylor is a native of Palmyra and graduated from Palmyra High School in 2001. He performed an apprenticeship through the Lebanon County Career and Technology co-op program. This was his introduction to the plumbing industry. Next Taylor attended Thaddeus Stevens College of technology and earned an associate's degree in academics as well as Plumbing Technology.
In 2003 Taylor started a Sole Proprietorship serving Lebanon and Dauphin counties with residential and commercial plumbing installations and services. He is experienced in well systems, septic and drain systems, water heating and conditioning, repair and replacement of all residential and commercial plumbing fixtures and associated piping. He is also very experienced in residential remodeling of kitchens, bathrooms, and underground piping of water lines, sewer lines and gas lines.
Taylor recently joined forces with Bill Holland and Bob Berkhimer to form Delta T PHC and continues to serve their customers with service in a manner that is kind, respectful, thorough, and effective.