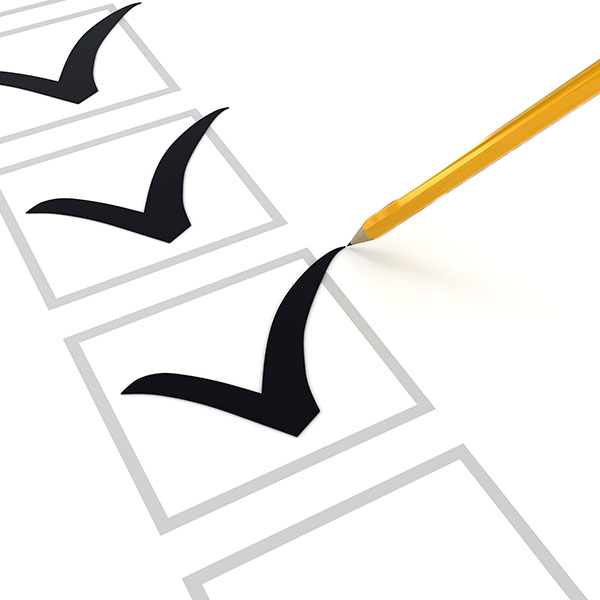 At Delta T PHC we strive for 100% satisfaction in everything we do. We value your opinion and invite you to tell us and others about your experience with us. Please take a few moments to tell us what you think by leaving us a review here on our website or on any of these popular review sites or social networks.
Read what other customers have said about us.

All trademarks or brands on this page are registered by their respective owner and are not affiliated with our company, nor do they endorse or sponsor our products or services.
Reviews of
Delta T PHC
(Based on 13 rated reviews)
25-Jul-2022
Product or service reviewed: plumbing service
Quick and efficient service, highly recommend, look forward to a few more projects
29-Sep-2021
Product or service reviewed: New gas furnace and a/c
We were very impressed with the service we received. The guys did a great job and explained as they were working. Would highly recommend this company to my friends. They maybe a small company but a great one. Thank you for doing a great job!!!!
Paul and Linda Socha
Lebanon Pa
21-Jan-2021
Product or service reviewed: Gas Furnace Maintenance; Lavatory & Shower Faucet Replacements; Kitchen Plumbing
In the past several months I've needed to find a dependable, reliable, and fair-priced plumber who could also become my yearly maintenance person for my gas furnace ... and I found three! Bill, Bob, and Taylor of Delta-T P.H.C. (Plumbing, Heating, Cooling) in Palmyra are the best! Bob performed the yearly maintenance on my gas furnace in the fall, and Bill and Taylor just completed work on faucet replacements, shower set-up with new hardware, and replaced all the plumbing under my kitchen sink. Everything looks and works so nice; I couldn't be happier. Great guys with a great work ethic: they arrive on time, get right to work, and will spend time explaining the process to you when you have questions. My experience with them was absolutely fabulous. There is no doubt that I will be calling them again in the future.
Barbara J. Ratliff
Palmyra Pennsylvania
19-Dec-2020
Product or service reviewed: Well pump removal/install
When we were faced with a well pump, that did not work anymore. I called Delta, and talked with Taylor. Whom I knew from we lived back in Pennsylvania, and done multiple great jobs for my mom. I was asking them questions pertaining to doing the job myself, being in a different state, and not knowing/trusting anyone else. Them sensing iIwas about to get myself, in over my head, as if I wasn't already. Taylor offered to load tools and parts, and haul them out just to help me out with the project. On his way out his truck derrated his speed, and he wasn't even halfway there. When most people's would have thrown in the towel, Taylor persevered and drove another 1300 miles at 55 mph. He arrived still on time, that he said he would!!! He immediately got to planning the job, and suggesting what I should do. Me clearly understanding, that he has know become a doctorate of his trade. I listened to him, with big ears. We finished this project, smoothly and just as we discussed. It couldn't have gone any better. I'm glad I went them, because you can see the difference in attention to detail. Between the well pump we took out, and the one we put back in. We finished the job, and then Taylor packed his stuff up. And went back to serve the great people of the Commonwealth of Pennsylvania. Yinz are extremely fortunate, to have such professional, knowledgeable individuals, that you have at Delta T. They are true craftsman. Masters of there craft. And on top of that. An old way of thinking, that you don't see anymore. They care about YOU! They don't want to just take your money, your safety, well being, and family is most important. They wont tell you this, you will see this though there actions. This is Old America, the one I miss dearly.
09-Dec-2020
Product or service reviewed: Furnace
Thanks to Bob for all his help and time in helping to install a new furnace. I lost heat and after trying to rescue the old furnace Bob expedited the installation quickly and efficiently. Taylor and Andrew did a fantastic job from beginning to end. Highly recommend.
02-Nov-2020
Product or service reviewed: Gas lines
If you want attention to detail and really outstanding work then just hire this company. Taylor and Bill are just that good!
demetrios Velesaris
Hershey
24-Jun-2020
Product or service reviewed: plumbing for a total renovation
We've been using Taylor as our "go to plumber" for all our plumbing needs for a few years now. I can't say enough good things about him. I can honestly say that he is the most conscientious and capable guy we've ever used. His work is top notch. I can't recall ever having to ask him to return to finish or change something he completed. He takes his time and is thorough. That is important. Plus, he is accessible to answer any questions and/or show me how to use new products. I recommend him - and Delta- without hesitation
29-May-2020
Product or service reviewed: Upgraded existing copper water pipes to PEX
Taylor replaced all our copper piping and fittings in our master bath and four season room after we experienced leaks due to acidic water. This job required that he first remove all the copper from within the walls and ceiling, and then run PEX tubing throughout. It was a pleasure working with Taylor as he explained each and every action he was taking during the removal of the copper and subsequent introduction of the PEX system. At the end of the day, Taylor made certain every joint and connection were perfect, followed by an extremely conscientious clean-up. He was professional in every aspect of the time we were together. I highly recommend Taylor for your plumbing needs or emergencies.
02-Jan-2020
Product or service reviewed: Replace Heat Pump and Gas Furnace
These are the guys you want working for you! I have had bad experiences with big companies in the past doing sloppy work and leaving my house a mess just so they can just rush out the door to their next job. Delta T PHC is a very personable small business that can still handle larger jobs while maintaining pride and integrity in their work. My old system was nearing its end and finally gave out the weekend before Christmas. These guys spent a lot of time patching up my old system to get us through the holiday until we could get the new system installed. They are friendly, responsive, and reasonably priced. Delta T maintains high standards and are incapable of doing a job to less of a quality than they would have in their own home. Their honesty and professionalism makes you feel very comfortable leaving them to work in your home and they will leave all their work areas clean and the way they found it when they came in. We have upgraded a lot from our 20 year old system and Delta T PHC helped us make modifications to our system with no unnecessary upsells. The finished product is leaving us very cozy this winter and will leave us cool and comfortable this summer even on the hottest of days. This was done without breaking the bank and with all of the added perks of a modern high efficiency system that will save us a lot over the long run. Thank you for a job well done Bill, Bob, and Taylor! We will be back for service and our future HVAC needs! We highly recommend them to anyone reading this review!
11-Nov-2019
Product or service reviewed: Natural gas heat
Excellent, service! Bill is very responsive and personable. Up front and reasonable pricing and left the service area spotless. Thank you for the great work and time you took to explain the problem. Much appreciated!
21-Oct-2019
Product or service reviewed: Serviced furnace/water heater
I had initially contacted Delta T to service my gas furnace, as I was a new home owner & was turning my furnace on for the 1st time. When Bill arrived he immediately pointed out that my gas water heater was not being vented properly. Bill explained the dangers of not having it vented & explained the process to vent it. Bill was only contracted to clean the furnace but he went out of his way to ensure that we were not in danger. From the time Bill arrived & until he left, he was very professional. Thank you Bill, for being considerate, you could've clean the furnace & left. I will definitely contact Delta T to service my furnace next year.
05-Aug-2019
Product or service reviewed: Plumbing Repair
We needed a radon remediation system installed and Taylor was quick to respond, did a great job and even tested the unit to make sure if was working properly. He left it cleaner than when he arrived. He is punctual, competitive and professional. We are very satisfied with his work and would recommend him to everyone.
Rich Cordaro
Harrisburg PA
20-May-2019
Product or service reviewed: Service water well, no water pressure.
Quick response. No delay for technician to arrive. Accurate diagnosis and efficient repair. We will use this company in the future.